Posts for tag: root canal treatment
By Nashua Smile Makers
June 25, 2019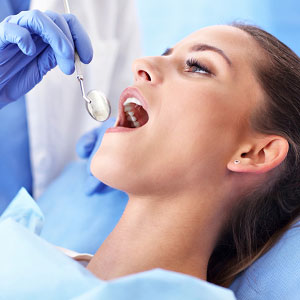 Root canal therapy is the unsung "hero" of dentistry. Although often falsely maligned as an unpleasant experience, millions of decayed teeth have been saved thanks to this routine treatment.
But although root canal therapy can save your tooth, we can't guarantee it won't be affected by another infection. There are other factors to consider how long a treated tooth will remain healthy.
Root canal therapy stops and limits the damage from tooth decay that has infected the inner pulp and root canals. A dentist or endodontist (a root canal specialist) drills into the tooth to gain access to the pulp. They remove the diseased pulp tissue and then fill the empty pulp chamber and root canals with a specialized filling called gutta percha. The tooth is then sealed and later crowned to protect it against future fracture or infection.
The probability of that occurring may depend on when a dentist performs the root canal in the disease progression—and the earlier the better. If decay has already infected the underlying bone, the tooth's long-term prognosis even with root canal therapy could be dim. That's why you should see a dentist as soon as possible for any tooth pain, even if it goes away.
The type of tooth could impact long-term health. Teeth with single roots are usually easier to treat. But those with multiple roots and an intricate root canal network can be more difficult to treat, and require specialized equipment and techniques.
Age can also impact root canal therapy longevity. The older a root canal-treated tooth is, the more brittle and susceptible to fracture it can become, which can pose complications. That's why we typically place crowns on treated teeth to protect them from both future infection and undue stress created while biting and chewing.
To help mitigate these possible factors, you should see your dentist regularly for checkups and at the first sign of pain or other abnormalities for the earliest treatment possible. And for more complex tooth issues, your dentist may refer you to an endodontist to perform your root canal. With early intervention and attentive care, your root canaled tooth could enjoy many years of life.
If you would like more information on root canal treatment, please contact us or schedule an appointment for a consultation. You can also learn more about this topic by reading the Dear Doctor magazine article "Root Canal Treatment: How Long Will It Last?"
By Nashua Smile Makers
June 15, 2019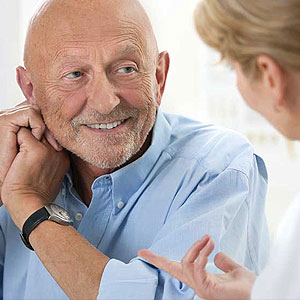 Dental implants have soared in popularity thanks to their life-likeness, functionality and durability. But these prized qualities have also created an ironic downside—people are much more likely to replace a tooth with an implant rather than go through the time and effort to preserve it.
We say downside because even though an implant is as close to a real tooth as we can now achieve in dentistry, it still can't rival the real thing. It's usually in your long-term health interest to save a tooth if reasonably possible. And, there are effective ways to do so.
Most dental problems arise from two common oral diseases. One is tooth decay, caused by contact with acid produced by bacteria living in dental plaque. We can often minimize the damage by treating the early cavities decay can create. But if we don't treat it in time, the decay can advance into the tooth's pulp chamber, putting the tooth in danger of loss.
We can intervene, though, using root canal therapy, in which we drill into the tooth to access its interior. We clean out the decayed tooth structure, remove the diseased pulp tissue and fill the empty chamber and root canals to seal the tooth and later crown it to further protect it from re-infection.
Periodontal (gum) disease also begins with bacteria, but in this case the infection is in the gum tissues. Over time the ensuing inflammation locks into battle with the plaque-fueled infection. This stalemate ultimately weakens gum attachment, the roots and supporting bone that can also increases risk for tooth loss.
We can stop a gum infection through a variety of techniques, all following a similar principle—completely removing any accumulated plaque and tartar from the teeth and gums. This stops the infection and starts the process of gum and bone healing.
You should be under no illusions that either of these approaches will be easy. Advanced tooth decay can be complex and often require the skills of an endodontist (a specialist in root canals). Likewise, gum disease may require surgical intervention. But even with these difficulties, it's usually worth it to your dental health to consider saving your tooth first before you replace it with an implant.
If you would like more information on how best to treat a problem tooth, please contact us or schedule an appointment for a consultation. You can also learn more about this topic by reading the Dear Doctor magazine article "Save a Tooth or Get an Implant?"
By Nashua Smile Makers
September 08, 2014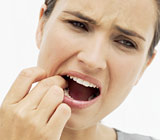 We now have amazing therapies to replace lost teeth with life-like replicas that look and perform like real teeth. But for oral health in general it's still better to save a natural tooth if we can.
That's the main purpose of a root canal treatment — to rescue a tooth whose pulp (an area of tissue and nerve bundles inside the tooth) has died from trauma or ravaged by a bacterial infection that continues to progress up into the bone via the root canals. By accessing the pulp through a small opening in the top of the tooth we remove the dead and infected pulp tissue, thoroughly disinfect the empty pulp chamber and root canals, and then fill them with a special filling. We then seal the opening (and later install a permanent crown) to prevent future fracture of the tooth and re-infection.
So, how can you know your tooth is in danger? Your first indication may be an intense tooth pain that comes on quickly. This pain is emanating from the nerves in the pulp as the tissue begins to die. Once the nerves have died, they will no longer transmit pain signals: hence the pain will subside rather quickly in about two or three days.
So it is important to understand that the absence of pain doesn't mean the infection has subsided — quite the contrary, it's still present and active, making its way along the root canals of the tooth. At this point you may begin to notice a secondary pain when you bite down on the tooth. This is originating from other nerves located around the periodontal ligament (the main tissue that helps hold teeth in place with the bone) as the tissues become inflamed from the infection. You may also develop an abscess, an area in the gum tissue where infectious pus may collect. Depending on its location, the abscess can be acutely painful or "silent," meaning you may not feel any pain at all. The infection is still there, though, and the tooth is still in danger.
If you encounter any of the pain symptoms just described, you should visit us for an examination as soon as possible. If the cause indicates the need for a root canal treatment time is of the essence — the longer we delay, the greater the risk of ultimate tooth loss.
If you would like more information on root canal treatments, please contact us or schedule an appointment for a consultation. You can also learn more about this topic by reading the Dear Doctor magazine article "Signs and Symptoms of a Future Root Canal."