Posts for tag: fluoride
By Nashua Smile Makers
February 10, 2020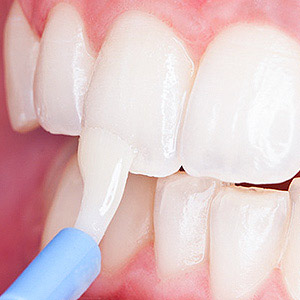 Keeping your child's teeth and gums healthy may sometimes seem like "one step forward, two steps back." You do all the right things like daily brushing and flossing, and keeping sugar consumption to a minimum. But they're still getting too many cavities.
We can add something else to what you're already doing to decrease their cavity rate: apply a concentrated fluoride mixture (stronger than what's found in toothpaste or drinking water) directly to their teeth. Studies have shown that topical fluoride is effective at reducing the risk of new cavities in children at high risk for decay, and may even reverse early decay.
Topical fluoride can be applied as a gel, foam or varnish. The particular method used depends on factors like the child's age or the preference of the dentist. But any of the three methods can deliver a short-term, high dose of fluoride to the teeth.
As a result, the burst of fluoride strengthens tooth enamel against decay, with plenty of evidence of its effectiveness. As such, the American Dental Association recommends periodic topical fluoride applications for children older than 6, and especially those that appear to be at higher risk for decay.
You might, however, be concerned about the long-term health effects of these stronger concentrations of fluoride. Again, research indicates that the only long-term hazard associated with too much fluoride is a condition called fluorosis, which produces heavy tooth staining. Fluorosis, though, is more of an appearance issue and doesn't harm the tooth itself. And it can be avoided in the case of topical fluoride by performing the procedure correctly and conservatively.
There's also a short-term risk of a reaction to the fluoride mixture if the child swallows too much during the procedure, which could cause stomach upset and pain, vomiting or headaches. We can avoid this by using precautions like dental dams and other isolation methods to prevent the child from ingesting it.
Using proper precautions and procedures, topical fluoride is a safe and effective way to give your child added protection against decay. Avoiding this destructive disease can help ensure they'll enjoy good dental health for the rest of their lives.
If you would like more information on keeping your child's teeth and gums healthy, please contact us or schedule an appointment for a consultation. You can also learn more about this topic by reading the Dear Doctor magazine article "Fluoride Gels Reduce Decay."
By Nashua Smile Makers
August 16, 2016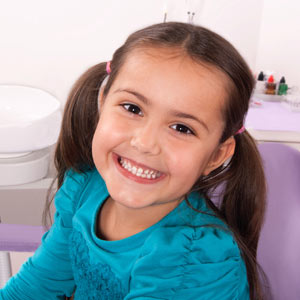 Protecting a child's primary ("baby") teeth from tooth decay should be a top priority. If one is lost prematurely due to decay, it could cause the permanent tooth to misalign when it comes in.
The basic prevention strategy for every child is daily brushing and flossing and regular dental visits. But children at higher risk for decay may need more: Â additional fluoride applied to teeth enamel during office visits.
This natural mineral has been shown to strengthen enamel, teeth's protective layer against decay, especially during its early development. Enamel is composed of calcium and phosphate minerals interwoven to form a crystalline structure called hydroxyapatite. Fluoride joins with this structure and changes it to fluorapatite, which is more resistant to mouth acid than the original structure.
We mostly receive fluoride through fluoridated drinking water and dental care products like toothpaste. Topical fluoride takes it a step further with a stronger dose than found in either of these sources. It can be applied with a foam, varnish or gel using an isolation tray (foam or gel) or painted onto the enamel (varnish or gel).
But does topical fluoride effectively reduce the occurrence of decay? Research indicates yes: a recent review of 28 studies involving over 9,000 children found an average 28% reduction in decayed teeth in children who underwent topical fluoride treatments.
There is, though, one potential side effect: children who swallow the fluoride substance can become sick and experience headache, stomach pain or vomiting. This can be avoided with proper precautions when applying it; the American Dental Association also recommends using only varnish for children younger than 6 years. It's also recommended that children receiving gel or foam not eat or drink at least thirty minutes after the treatment (those who receive the varnish aren't restricted in this way).
Topical fluoride is most effective as part of an overall prevention strategy. Besides daily hygiene and regular dental visits, you can also help reduce your child's decay risk by limiting the amount of sugar in their diet. Sealants, which are applied to the nooks and grooves of teeth where plaque can build up, may also help.
If you would like more information on fluoride gels and other clinical treatments to prevent tooth decay, please contact us or schedule an appointment for a consultation.
By Nashua Smile Makers
November 19, 2014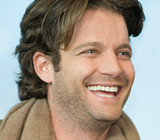 Prior to his first appearance on the Oprah Winfrey show, interior designer Nate Berkus knew immediately that he was not there to pick sofa colors and paint chips. Instead, he was there to lift people up through the way they live. And boy, did he do just that. Over the next eight years, Berkus completed 127 makeovers and became one of America's most beloved go-to guys for inspiration on the latest design trends.
During a recent interview with Dear Doctor magazine, Nate discussed his career as well as his oral healthcare. He credits his dazzling all-natural smile — no cosmetic dentistry here — to the treatments he received as a child from his dentist. "I'm grateful for having been given fluoride treatments and sealants as a child." He then added that, "healthy habits should start at a young age." Nate is still in the habit of brushing his teeth two or three times a day. As for flossing his teeth, he credits his dentist with the advice he still follows: "Floss the ones you want to keep."
Many parents and caregivers may not be aware of the important role fluoride treatments play in protecting children's teeth. Fluoride has the unique ability to strengthen tooth enamel, the hardest substance found in nature. Depending on where you live, you may have fluoridated tap water. You may also have fluoride in your toothpaste, depending on the brand you use. Both of these are beneficial, but sometimes we recommend additional fluoride treatments based on the specific needs of your children. Why? The concentrations of the topical fluorides we typically apply are much higher than what is found in toothpastes, and we apply them for a longer period of time. For example, we often apply them for four minutes per treatment session.
To learn more about fluoride treatments, contact us today to schedule an appointment so that we can conduct a thorough examination, discuss any questions you have as well as what treatment options will be best for you or your child. Or to learn more about fluoride treatments now, you can continue reading the Dear Doctor magazine article "Topical Fluoride." And to read the entire interview with Nate Berkus, please see the Dear Doctor magazine article "Nate Berkus."