Posts for: April, 2022
By Nashua Smile Makers
April 20, 2022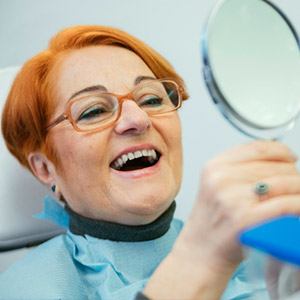 Just a century ago a heavily decayed tooth was most likely a goner, but that all changed in the early 1900s when various treatments finally coalesced into what we now call root canal therapy. The odds have now flip-flopped—you're more likely to preserve a decayed tooth than to lose it.
By decay, we're not referring only to cavities in a tooth's enamel or outer dentin. That's just the start—decay can quickly spread deeper into the dentin close to the pulp, the central portion of a tooth containing bundles of nerves and blood vessels. It can then move into the tooth's pulp chamber, causing the pulp to die and producing infection that will eventually infect the surrounding supporting bone.
Root canal treatments are often a lifeline to a tooth in this perilous condition. After numbing the tooth and surrounding tissues with local anesthesia, we start the procedure by drilling a tiny hole to access the central pulp and root canals. We then use specialized tools to remove all of the infected tissue within these interior spaces.
After thoroughly disinfecting the tooth of any decay, we shape up the root canals for filling. We then inject a rubbery substance known as gutta percha and completely fill the tooth's resulting empty spaces. This filling helps to prevent a recurrence of infection within the tooth.
Once we've filled the tooth, we seal off the access hole to complete the procedure. You may experience a few days of mild discomfort, but it's usually manageable with over-the-counter pain relievers. Later, we'll cement a crown over the tooth: This provides additional protection against infection, as well as adds support to the tooth structure.
One more thing! You may have encountered the notion that undergoing a root canal is painful. We're here to dispel that once and for all—dentists take great care to ensure the tooth and the area around it are completely dead to pain. In fact, if you were experiencing a toothache beforehand, a root canal will alleviate the pain.
To get the best treatment outcome for tooth decay, it's important to uncover it as soon as possible. The earlier we begin treatment, the more likely we can bring your tooth back to good health.
If you would like more information on root canal treatment, please contact us or schedule an appointment for a consultation. You can also learn more about this topic by reading the Dear Doctor magazine article "A Step-By-Step Guide to Root Canal Treatment."
By Nashua Smile Makers
April 10, 2022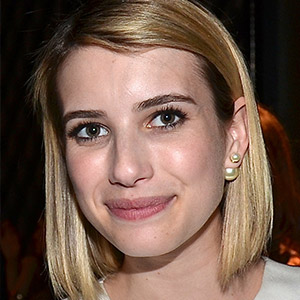 Emma Roberts, star of American Horror Story (and niece of actress Julia Roberts), welcomed her first child at the end of 2020. She confessed that her love of sweets made pregnancy challenging. She couldn't get enough of cupcakes with sprinkles and a Salt & Straw ice cream flavor called The Great Candycopia. But Roberts isn't unique. Hormonal changes in pregnancy often bring heightened cravings for certain foods. Unfortunately, this can increase an expectant mother's risk for dental disease, especially if they're consuming more sugary foods.
In fact, around four in ten expectant women will develop a form of periodontal disease called pregnancy gingivitis. It begins with dental plaque, a thin film that forms on tooth surfaces filled with oral bacteria that can infect the gums. And what do these bacteria love to eat? Yep—sugar, the same thing many women crave during pregnancy.
So, if you're expecting a baby, what can you do to minimize your risk for dental disease?
Practice oral hygiene. Removing dental plaque by brushing and flossing daily is the most important thing you can do personally to prevent both tooth decay and gum disease. It's even more important given the physical and hormonal changes that occur when you're pregnant. Be sure, then, that you're diligent about brushing and flossing every day without fail.
Control your sugar intake. If you have strong cravings for sweets, cutting back may be about as easy as stopping an elephant on a rampage through the jungle. But do give your best effort to eating more dairy- and protein-rich foods rather than refined carbohydrates like pastries or candies. Not only will reducing sugar help you avoid dental disease, these other foods will help strengthen your teeth.
Maintain regular dental visits. Seeing us for regular cleanings further reduces your disease risk. We can clean your teeth of any plaque deposits you might have missed, especially hardened plaque called tartar that's nearly impossible to remove with brushing and flossing. We'll also monitor your teeth and gums for any developing disease that requires further treatment.
Undergo needed treatments. Concerned for their baby's safety, many expectant mothers are hesitant about undergoing dental procedures. But both the American Congress of Obstetricians and Gynecologists and the American Dental Association endorse necessary dental treatments during pregnancy, even if they include local anesthesia. We will make you have only a safe type of anesthesia, and we can advise you when it is prudent to postpone certain treatments, such as some elective procedures, until after the baby is born.
Emma Roberts got through a healthy pregnancy—cravings and all—and is now enjoying her new baby boy. Whether you're a celebrity like Emma Roberts or not, expecting a baby is an exciting life moment. Follow these tips to keep your teeth and gums healthy throughout your pregnancy, and be sure to let the dental team know of your pregnancy before any treatment.
If you would like more information about dental care during pregnancy, please
contact us
or schedule a consultation. To learn more, read the
Dear Doctor
magazine article "
Pregnancy and Oral Health
."