Posts for: December, 2017
By Nashua Smile Makers
December 19, 2017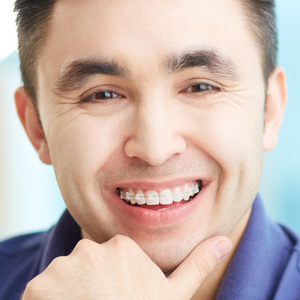 It's something you think about often—especially when you look in a mirror or at a photo of yourself. You wish something could have been done about it a long time ago. But now you think you're too old to correct your misaligned teeth—your "crooked" smile.
Actually, you can transform your smile through orthodontics, whatever your age. Millions of your peers have done just that—currently, an estimated one in five orthodontic patients is an adult.
If orthodontics isn't right for you it won't be because of age, but most likely the condition of your gums and underlying bone or your overall health. That first factor is extremely important: if you've lost a significant amount of bone due to periodontal (gum) disease, there may not be enough to support the force of moving the teeth during orthodontics.
Health conditions like severe heart-valve disease, uncontrolled diabetes or drugs to treat arthritis or osteoporosis can also make tooth movement difficult. And, if you have restricted saliva flow (dry mouth), wearing orthodontic devices could be uncomfortable and increase your risk of tooth decay.
If, however, your mouth and body are reasonably healthy (and you don't have a difficult bite problem to correct), there's no reason why you can't undergo orthodontic treatment. The only other thing that might hold you back is concern over your appearance during treatment. Many adults balk at the possible embarrassment of wearing metal braces "at their age."
If this is a concern, you may have an alternative: clear aligners. These are a series of computer-generated clear plastic trays that conform to the individual contours of your teeth. Each tray is slightly different—you wear one for a short period of time (usually two weeks) before moving on to the next tray to successively and gradually move your teeth. They're nearly invisible to others and, unlike fixed metal braces, you can take them out for a rare special occasion.
The only way you'll know whether correcting your misaligned teeth is a viable option is to undergo a full orthodontic evaluation. From there we can help you decide if and how you want to gain a straighter, more attractive smile.
If you would like more information on adult orthodontics, please contact us or schedule an appointment for a consultation. You can also learn more about this topic by reading the Dear Doctor magazine article "Orthodontics for the Older Adult."
By Nashua Smile Makers
December 04, 2017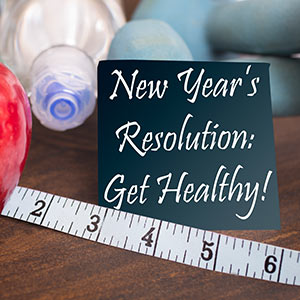 Laying out goals for the New Year is a great way to inspire yourself to make positive changes that can improve your health. For example, many habits—both good and bad—affect the health of your teeth and gums. Here's a list of risky habits to kick, and mouth-healthy habits to adopt:
Habits That Risk Oral Health
Smoking. As if oral cancer weren't enough to worry about, smoking also promotes gum disease and tooth loss. According to the U.S. Centers for Disease Control, smokers have double the risk of gum disease compared to nonsmokers. And according to the Academy of General Dentistry, smokers are about twice as likely to lose their teeth as nonsmokers. For help quitting, visit smokefree.gov.
Snacking. Nibbling all day can create the perfect conditions for tooth decay—especially if your snacks contain sugar and other carbohydrates. Sticky snacks like cookies, crackers, chips and candy bars that cling to teeth tend to remain in the mouth and attract decay-causing oral bacteria. The acid these bacteria produce can penetrate the enamel of your teeth, causing cavities.
Soft Drinks. Speaking of tooth-eroding acid, soft drinks have plenty of it. And this includes both regular and diet varieties of soda, sweetened iced tea, sports drinks and so-called energy drinks. The healthiest drink for your teeth is water!
Mouth-Healthy Habits
Brushing. You probably brush your teeth every day already, but are you doing it correctly? To get the most benefit from this healthy habit, brush twice each day for a full two minutes each time. Use a soft-bristled toothbrush with toothpaste that contains fluoride, and don't scrub too harshly!
Flossing. Yes, it's worth the effort! If you don't floss, you'll miss cleaning about 40% of your tooth surfaces. A toothbrush just can't reach in between teeth, where decay-causing dental plaque can hide. If you find dental floss difficult to work with, try using disposable floss holders.
Regular Dental Checkups. Keep up a regular schedule of professional teeth cleanings and exams! This allows us to remove any hardened dental plaque (tartar) that has built up on your teeth, screen you for oral cancer, and treat minor dental problems before they become major ones. Plus, it's a great opportunity to review your at-home oral hygiene.
If you have any questions about how to improve your oral health, please contact us or schedule an appointment for a consultation. You can also learn more by reading the Dear Doctor magazine articles "10 Tips for Daily Oral Care at Home" and "10 Tips to Help You Stop Smoking."